Mountain climbing is a fun, but dangerous activity. No matter how careful you are with all of the safety equipment, something can always go wrong, and falling off a cliff is a very real possibility.
Beginners and experienced climbers of all ages can enjoy climbing a rock wall. The wall provides a fun way to learn rock climbing skills and gain experience in a controlled environment.
Rock walls are popular attractions at fairs, outdoor concerts, trade shows, and parties. Rock walls are also great for fundraisers. The climbing wall can be used by three climbers at a time, so you can make money a lot of money charging people to climb the wall.
If you are looking for a good activity to go with a rock wall, consider Monkey Motion. Many of the same adventuresome kids and adults who love to the thrill of climbing a rock wall will also enjoy the bungee trampoline activity.

Arizona has nice sun weather through much of the year and all that sun makes icy Margaritas a good treat for parties and events all year long.
Margaritas are popular with Southwestern and Mexican food and as a result Margarita Machines are a common site in restaurants. Blenders can also be used to make margaritas and other ice drinks, the blenders do not have the capacity to keep up with the quantity of drinks needed for large group functions plus grinding ice is very hard on blenders. Many expensive blenders have been destroyed making mixed drinks for a party.
Margarita Machines are not limited do margaritas. The machines make all sorts of frozen drinks both alcoholic and nonalcoholic. Mixes are available for slushys, frozen lemonades, frozen cappuccinos, Pina Coladas, Strawberry Daquiris, Mai Tais and more.
What event can't be improved by a frozen drink? Serve Margaritas at bachelor and bachelorette parties, Mai Tais are great for Luaus, frozen cappuccinos are fun for meetings, and frozen slushies are perfect for birthday parties. As long as it's warm outside, frozen drinks are a great addition to pretty much any occasion.

Every year during tax season, Sky Dancers wave back and forth in front of stores providing tax services. Other times of year they blow around in front of car lots having sales and all sorts of businesses trying to get a attention. These silly looking blow ups look a lot like Gumby waving to and fro in the wind.
Sky Dancers are great for fairs, sales, and all sorts of events. They are an effective way to catch people's eyes as they drive or walk by. The movement and bright colors make them especially interesting and their large size and humanlike shape make them more visible then balloons. They are great for helping guests see an event from a distance so they don't drive by.
Trying to organize a party requires one to gather ideas and items for food and entertainment. While food may be an easy task to tackle within the planning process, attempting to decide what type of activities to supply at your party can be quite the challenging task to take on.
However, there are some popular party rental things that can help your party become an instantaneous hit. Just about the most popular party rental items will be the bounce house. Available in sizes depending on the number of children they could accommodate, they have proved to be just about the most popular attractions form of hosting parties, regardless of age of the children.
When you consider the rental of your bounce house, besides the rental fee, there are several things to consider before signing any agreement. Besides the reputation of the company from which you might rent the bounce house, determine that is responsible for configuring it at the beginning of the party along with taking it down at the conclusion.
Many rental agencies is going to be happy to arrange it as well as return and dismantle it as a way of ensuring it's going to work properly and offer little chance of injury. They should also fully inspect the bounce house once it's up and running to make certain the party-goers will be able to enjoy it. There are few things worse than a bounce house that slowly loses its bounce as the air leaks out of it.
The organization renting you the bounce house may also provide you with a repair kit in the event a leak is discovered, but usually in the event that happens a simple phone call brings a business representative back to your house for immediate repairs.
One of the main things to consider may be the cleanliness of the equipment. An established rental company will have ensured that every surface of the bounce house was fully cleaned and sanitized after the previous use to avoid any possibility of spreading illness or disease.
When renting a bounce house, simply ask the organization about its policy and procedure to effectively clean it before it is returned to service. If no such policy exists, it is usually better to find another party rental company that to deal.
Phoenix Bounce House Rentals | Jumper Rentals | Moonwalks & MORE!
Rentals of bounce houses, jump houses, inflatable jumpers, bouncy castles, moonwalks, inflatable slides, inflatable obstacle courses, inflatable games, and just about everything air filled in the Phoenix and Scottsdale Metro areas.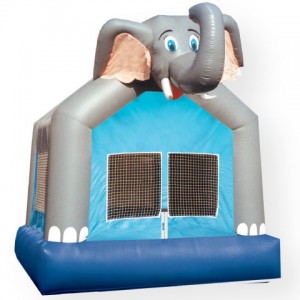 Bounce Houses and Jumper Rentals for rent – at AZ Party Rents, we pride ourselves on providing top quality rentals and services to a variety of customers of all shapes and sizes. We provide entertainment rentals, party rentals, and more to birthday parties, carnivals, corporate events, festivals, fairs, store promotions, employee appreciation events, and all kinds of gatherings throughout the Phoenix and Scottsdale metropolitan areas. Our Selection of bounce house rentals, inflatable jumpers, slides, obstacles, and interactive entertainment options is impressive. Our dedication to providing great customer service with a smile is key. We are committed to doing a good job, and work hard to provide the absolute best entertainment you can find.
We also have a full selection of entertainers who are available for parties and events. We offer Clowns, Face Painters, Balloon Artists, Game Leaders, Hypnotists, Magicians, and much more. Our professional entertainers are always a great addition with any bounce house rental or inflatable game rental. We work hard to provide the Phoenix area's best party entertainment, party rentals, and special event solutions. Everything we do is parties and events- and we have a huge selection of offerings that is available to event planners and party planners across the Phoenix Metro area. Let us help you put together the best event ever… We are here to help!
Concession Machine Rental Phoenix
We rent concession machines for all types of special events, carnivals, festivals, gatherings, and parties in the Phoenix and Scottsdale Metro area.  Our selection of concession machines is available for rental to all types of clients.  Here are a few of the concession machine options available for rental:
Popcorn Machine:  Our popcorn machines come in 2 sizes.  We also have popcorn carts available for rent- which add a great amount of ambiance to any event.
Cotton Candy Machine:  Cotton candy machines are what is needed to create that candy floss which is popular for all kinds of special events.
SnoKone Machine:  Snokones are delicious!
Hawaiian Shave Ice Machine: Shave ice offers different flavors and textures than traditional snokones.
Hot Dog Roller:  Warming up to 27 hot dogs per setting.
Nacho Cheese Warmer:  Warm cheese dispensers- can also serve chili!
Soft Serve Ice Cream:  Soft serve ice cream is popular for all kinds of events.  Delicious!
Margarita Machines:  Margarita machines are popular for all kinds of special events- they can serve alcoholic drinks or non alcoholic smoothies for kids parties!
Whatever the event you are planning, our special event concession rental services are available.  We serve concession machine rentals to the entire phoenix metro area.  We can offer all the fixings- everything you need to make all the concessions…  We also offer full service rentals!
Phoenix Dunk Tank Rentals
Serving Scottsdale, Phoenix, Glendale, Peoria, and beyond.
Renting a dunk tank is the perfect entertainment solution for any special event you are planning!
Dunk tanks can be used for employee appreciation events, for fund raisers, school carnivals, promotional events and so many other kinds of special events.  At AZ Party rents we offer our dunk tank rentals for all kinds of gatherings.  We can provide our phoenix dunk tank rentals, either staffed (so you do not have to worry about anything) or we can provide the rental unstaffed- where you can run the dunk tank for the duration of the rental period.  In either situation we come and set up the dunk tank, fill it, and are there to ensure that you know how to use the thing if we are leaving it with you!
When renting a dunk tank, it is important to consider water displacement…  when someone gets dunked- there is a splash.  A dunk tank needs to be placed in a place where the water will not do any damage.  We have achieved several successful dunk tank rentals indoors, however in most cases an out door rental is required.
The other thing to consider when renting a dunk tank is emptying the unit after the event is done…   There is several hundred gallons of water that will be disbursed when the dunk tank is emptied.  So placement of the dunk tank must be made with this in consideration.  Do not place the dunk tank where when it is emptied the water will flow into an area you do not want 500 gallons of water- or damage can occur.
When it comes to renting a dunk tank, you can count on the folks at AZ Party Rents to provide the best service available in the Phoenix Metro area.  We serve valleywide and travel all over the place for events of all shapes and sizes!
We also offer all kinds of other fun in addition to dunk tank rentals.  Our company is a great source for laser tag phoenix area event planners can rely on- we also have a huge selection of inflatable slides, bounce houses, table games, arcade games, carnival games, tents, tables, chairs and more.  Basically when it comes to planning a party- we have all the bases covered.
Here at AZ PartyRents we have an amazing new offering in the realm of Laser Tag!
Our phoenix laser tag rentals can be a part of any special event occurring outdoors, indoors, during the day, or at night.  The amazing technology which our laser tag guns feature offers several different games to play, several different sound settings, and the ability to work in any elements.  These rugged guns offer players a realistic battle zone experience- and are the ideal solution for laser tag players of any age. we rent to kids, adults, corporate events, festivals, birthday parties, private parties and more!
When it comes to planning a special event, and deciding on a fun activity that will entertain, interest, and be popular for all age groups- consider our mobile laser tag rentals.  We are more than just the leading source of entertainment and laser tag phoenix and scottsdale area event planners can count on. We serve all of Arizona, and are willing to travel all over the United States with our fun exciting deluxe laser tag rental units.  We are familiar with all kinds of special events and venues, and will do our best to ensure your special event goes off without a hitch.
We are ready to come to your next phoenix, scottsdale, or surrounding area with our state of the art Laser tag arena.  We can also offer just a simple gun rental instead of the full field set up and operation.  Tell us what you are looking for and we will do our best to create a package which is perfect for your next party, team building event, or other gathering.
Planning a party can be challenging, but there are many party rental businesses more than willing to help you with the organizing.
With so many distinct companies it may be a difficult choice to find the right one.
There are five basic things to look for when choosing a party rental firm that can help you put on a booming event.
1. Before doing other things, check the organization's references. Testimonials are usually on the business's web site. However, be cautious that the reviews might not have been written by genuine customers. Friends and neighbors who have used a party rental center may also educate you on the company they employed and their thoughts and opinions of its performance.
2. If you want a highly professional company, they will have a great website. Moreover, the level of professionalism when talking with them can offer a lot of information about the company itself. When they don't provide images of the equipment they feature on their website, they may not be the company with which you want to do business.
3. Always check to confirm if the equipment you get will likely be sanitized and cleaned. Check out the company's policies and procedures about the care and cleaning of their products. You wouldn't like equipment transported to your party that gets there immediately after being picked up from a previous party that has not been properly cleaned.
4. You need to be sure to ask whether or not the equipment is authorized for commercial use or not. There is a major difference it the standard of equipment created for commercial use and that created for residential use. Low-cost equipment could bust while in use triggering injury to your guests.
5. Just how the equipment or other rented supplies will be sent to the site of your get together is an important part of renting. Most professional rental companies won't only deliver your products and supplies, but will even set up all of the equipment to make sure it is functioning properly. Nothing's nastier for party guests than to see equipment on the ground and not used because the rental center expected you to put it together without any help.
Remember, utilizing the services and equipment of a party rental company can really help you with the party planning process. However, choosing the right party rental business can also make or break your celebration. Therefore, select sensibly!
It's well known residing in Scottsdale comes along with fantastic benefits. Included in this is the different kinds of party rental stores by which you can decide to rent or buy virtually any kind of item for just about any type of party.
The majority of the employees at the party depots will be remarkably capable of assisting you in select the items that will boost your party's outcome. Together with helping you chose your rental items, some employees can even go the extra mile and help you discover a party theme.
Although it may be simple to find Scottsdale party rental businesses, selecting a party rental facility to use can be quite a challenge. You will want to choose the location that provides convenience and also comfortable customer support.
You will probably need to check out the rental center after typical work hours, so those that have extended operating hours will probably get your business. Quite a few locations will welcome you to view what they have to offer and others won't be as helpful. Choose a location you feel confident with, in each and every aspect.
Several of the Scottsdale party rental businesses have websites where they show you specifically what they supply you with. With many of those, you can build a list of your needs, find the pricing and set your reservation.
The advantage of utilizing a party center which has an online reservation device is you could pay on the internet and whatever you selected will be sent as scheduled. It makes the total process surprisingly easy and convenient.
Certainly, it can be to your benefit to visit the store personally just in case you would prefer to look at other goods to rent. Even when you don't buy or rent them from the store, at the very least you have better perception of what else you'll need to pull off an excellent party. Many of the best party supply rental centers will also have the ability to help you from start to finish, ensuring that everything goes as planned.
Quite often, a party rental company will offer a standardized list that may outline the things you will need. The very best party rental centers in Scottsdale will also help arrange delivery and pick up of the larger sized items that won't fit into your automobile. Having the capacity to arrange delivery and pick up will get rid of that one stress factor you may have and free you to make various other preparations for your bash.
Understand that while party rental firms can help you choose what to rent, it's a wise idea to have a list established before speaking to them. Otherwise, you will probably find yourself so enthusiastic you reserve a lot more than you actually need or are able to afford.
Party leases in Scottsdale will help you turn a normal event into an exceptional bash. Whether you use rental organizations for inflatable bounce houses for a birthday celebration or white collapsable seats for a wedding ceremony, they can help meet each event need you might have.