Hawaiian Shaved Ice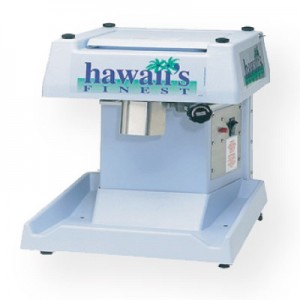 Hawaiian Shave Ice
More than just a regular ol' snokone!

Shave ice is a great treat for people to enjoy.  But it is a different treat than its popular cousin the "sno kone."  The basic difference between the two is the way the ice is created.  Shave ice is shaved, or shredded, and sno-kones ice is crushed.  The way the two different kinds of ice are handled both result in a different end product.  Shave ice is created by a finer shaving process which results in a finer powder.  Eating shave ice much more like eating a finer snow, snow cones on the contrary give you a little crunch.
Both are delicious!
What About Shave Ice Flavors?
Sno kone and shave ice flavors can be intertwined to work on either type of  ice.  However hawaiian shave ice offers some more exotic flavors which people can enjoy.    Shave ice flavors are more tropical, and snow cone flavors could be described as more "carnival!"
Which Should I Choose SnoKones or Shave Ice?
If you haven't had both, then rent both machines and try them side by side- you will quickly become a shave ice and snokone connoisseur – which is not something that many people can say.  Ultimately a shave ice machine rental or a sno kone machine rental will give you a great result.  You just need to decide what is better for your event.  If you are having children help make the product, then it is best to consider sno kones, as the machine is easier for them to operate!
Do you rent Hawaiian Shave Ice in My area?
Yes.  We will rent the machine anywhere if we are available.  Delivery minimums do apply to certain areas, but we are happy to serve all of the Phoenix and Scottsdale Metro area with the best customer service experience you will find.
Just look below to see some of our service areas!