Undersea 5 in 1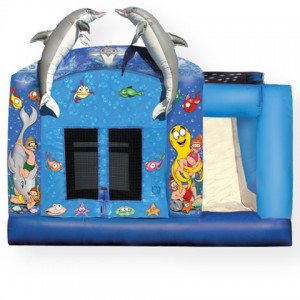 Undersea 5 in 1
One of most popular themes has always been the aquatic/beach feel. and we decided to compliment that with this great piece! This unit features a bounce surface, a slide, climbing place, basketball hoop, and a mini obstacle challenge all in 1 compact piece! Goes excellently with any and all in our Beach or Pirate Themed Packages!
Specs:
Space Required (LxWxH): 18x15x15
Power Required: One – 20 amp circuit.