18′ Mini Slide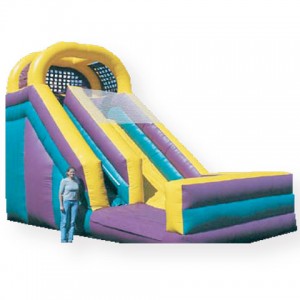 18′ Mini Slide
Although this is one of our smaller slides, it certainly packs a punch! With its bright colors and classic look, this slide will create huge amounts of excitement. It is often the perfect attraction for those that do not have room for some of our other large attractions, but want to give their children a big inflatable experience.
Specs:
Space Required (LxWxH): 25
Power Required: One – 20 amp circuit.