27′ Pipeline Slide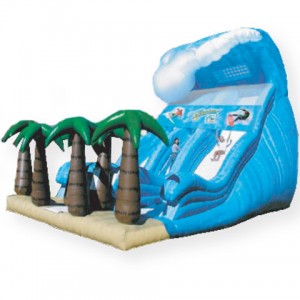 27′ Pipeline Slide
Our gigantic tidal wave slide is eye-catching, brilliantly colored, and full on FUN!!! If you are looking for a ride that will amaze your guests and create an exceptionally fun in the sun beach themed atmosphere, you have found it! Standing at a whopping 30ft tall and armed with two undulating slide lanes, this attraction will keep even the largest crowds busy!
Specs:
Space Required (LxWxH): 37x20x27
Power Required: Two – 20 amp circuit.