Beat the Clock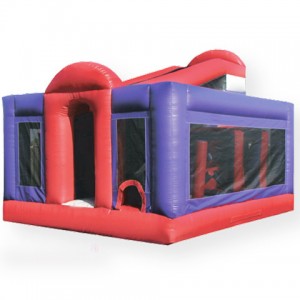 Beat the Clock
This piece is designed with the utmost in space saving "funology" involved. A compact 15'x18′ obstacle course which can fit in even the tightest of spaces. The contestants race one at a time for a race against time. Designed for backyards, gymnasiums- and anywhere with limited space requirements! OR- Take two of them and put them together and race against each other!
Specs:
Space Required (LxWxH): 18
Power Required: One – 20 amp circuit.