Crocodile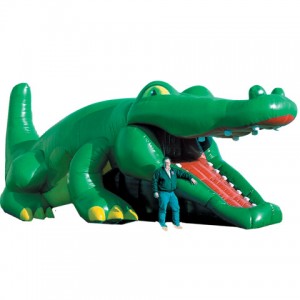 Crocodile Play Center
This hilarious inflatable ride is 35 ft long and includes a large mouth that the kids climb into. Once inside there is a slide that leads down into a bounce room packed with fun inflatable obstacles. Don?t Worry! We feed our Crocodiles before all events!!!
Specs:
Space Required (LxWxH): 37x12x14
Power Required: Two – 20 amp circuit.