Cash Cube
Cash Cube Rental – Money Machine Rental
Cash Cube rental in Scottsdale and Phoenix.  Delivery Available valley wide!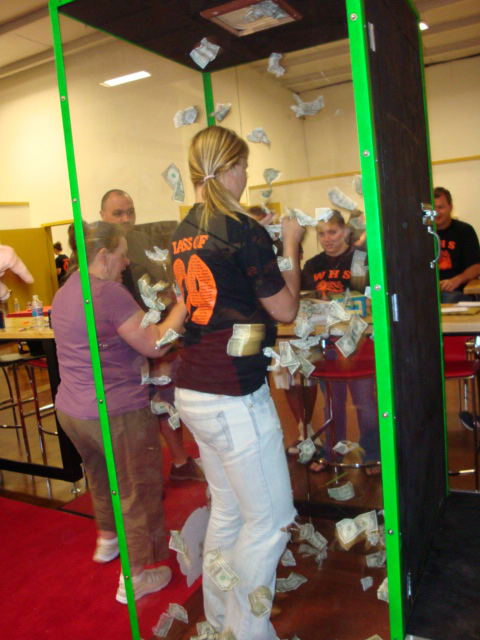 The Cash Cube is a great rental item for Promotions, Trade Shows, Grad Parties, and so much more!
You can choose to fill the cash cube with monopoly money, gift vouchers, coupons, gift certificates or REAL money -cold hard cash!- IT is up to you and you can decide to provide anything from above as long as your event's budget allows.
Participants step into a phone booth-size money machine/cash cube and once the when the air blower turns on, they get the opportunity to grab as much of the cash swirling around them as possible.
How much they get depends on their skills, also it depends on how long they are allowed to play!   But they grab what ever they can in the allotted time.  The cash cube is a great rental item for contest prizes,  employee incentive awards and client giveaways.
If you are interested in renting a cash cube, give AZ Party Rents a call today.
Let us know of any other party rental needs you may have as well- we will do our best to help you with your special event.