Tents
Tent Rental – Phoenix and Scottsdale
Tent and Canopy Rental in Scottsdale and Phoenix. Offering rentals of tents and canopies for all types of parties and special events. We are the best choice for your rental needs!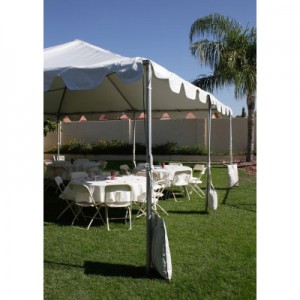 • EZ-UP Canopy Rentals
• Tent Rentals
• Tent Seating Packages
• Tent Accessories
• Clearspan Structures – Large Tents

We can offer tent rental's for events of all shapes and sizes across the Phoenix and Scottsdale metro area.  So if you are looking for a tent for a large gathering, a backyard party, community festival or event, store promotion, rummage sale, or any kind of upcoming gathering- let us know!
Our tent rentals are available all over the Phoenix metro area. We are capable of outfitting your tent with a stage, lighting, sound systems, and much more. Our selection of tables and chairs is large enough for many gatherings and crowds of all sizes. We are here to support all of your special event needs- games, entertainment, temporary shelter, and much, much more. When it comes to planning a special event – AZ Party Rents has you covered with an assortment of tent rental options.
We have supported events on the State senate lawn, in back yards, grand openings and company picnics at all kinds of corporate events and gatherings. We are behind countless school carnivals, church carnivals, and other non profit events across the valley. Our services have been utilized at trade shows, promotional gatherings, and more.
We are here to support all your Phoenix metro area tent rental, tenting, and canopy rentals!